It's time for a slacker revival
The Coach's Notes #51
People like to write in Google Docs.
I can't say that I've been a real big fan of the platform myself, but then again I haven't put it through its paces long enough to know if I'd like to play here on a more permanent basis (I'm typing this in Google Docs).
Why am I telling you this? I don't know. I guess I want to hear from you whether or not you're a fan of Google Docs? Do you use it a lot? If not, what do you use as your main word processor (do we even still call it that?). I'm in the process of streamlining my workflow in anticipation of ditching my MacBook Air and going all in on the new iPad Pro and working exclusively from that. From what I've read, iOS 13 is going to make it possible for the iPad to be a serious contender as primary computer for the first time especially with addition of a USB-C port.
I went dark on you last week (military/spy talk for no comms). I have a limited processor (brain) and it can only really solve/work on one creative problem at a time (maybe two). Anyway, I was so engrossed in this other project that I didn't have the capacity to crank out the audio and links editions of the Notes.
My bad.
Sorry if I kept you starring at your inbox eagerly waiting for those issues to drop.
What was I planning?
Well, basically, my media empire. You see, everyone keeps telling me that now, in the history of all mankind, is the best time ever to be a creator, craftsperson, artist, writer, musician, activist, or citizen journalist. We have the means of production and distribution of creative goods in our pockets.
And I believe them.
The trouble is the easy access also creates a lot more noise in which individual signals get lost.
That said, I also realise that many of my fellow Generation Xers are still grounded in the media we grew up with - print, radio, TV - and haven't fully adopted our mindset to what the Internet can be as a medium in and of itself (those pesky millennials get it!).
The Internet is young and full of potential. But we need to fight against the pervasive herd mentality that dampens the true potential of the Internet. Sir Tim Bernes-Lee thinks we've already ruined his original dream for the Internet. He's now off in Boston somewhere creating a new Internet (one where the Facebooks and Googles and Amazons can't control your personal data, one where algorithms don't dictate your experience and cloud your worldview)).
Ah kind of got sidetracked there for a second…Where was I?
Oh yes...media empire…I'm creating one. More on that later.
---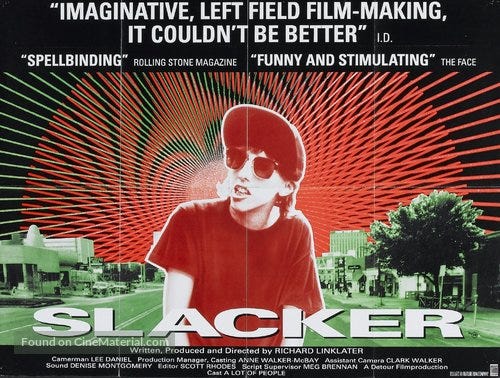 I watched Richard Linklater's movie, Slacker, for the first time this week. I know. I know. Where have I been? If you haven't seen Slacker, it's one of the sources often cited in defining Generation X (although this would have been when we were in our 20s and very much in the prime of youth culture). And that's partly why I'm re-opening the Generation X dialogue because I think most of the stuff that's out there now is our story as told when we were the youth culture, but now that we've moved into middle age, the chatter has stopped. Nobody is talking about us anymore, and for whatever reason, we seem to have let ourselves die out instead of doing what the Baby Boomers did and re-invent ourselves to stay relevant.
We're being displaced by the Millennials.
This has to stop!
Go read Zero Hour For Generation X
I think a lot of us are suffering because we don't know who we are. If you're still plugged into The Matrix, this won't make sense to you. The Machine is taking care of all of this for you. But if you're 'woke' (like the kids say), you may find yourself, like Alice, tumbling down the rabbit hole trying to make sense of what your life has been about and what it is for now.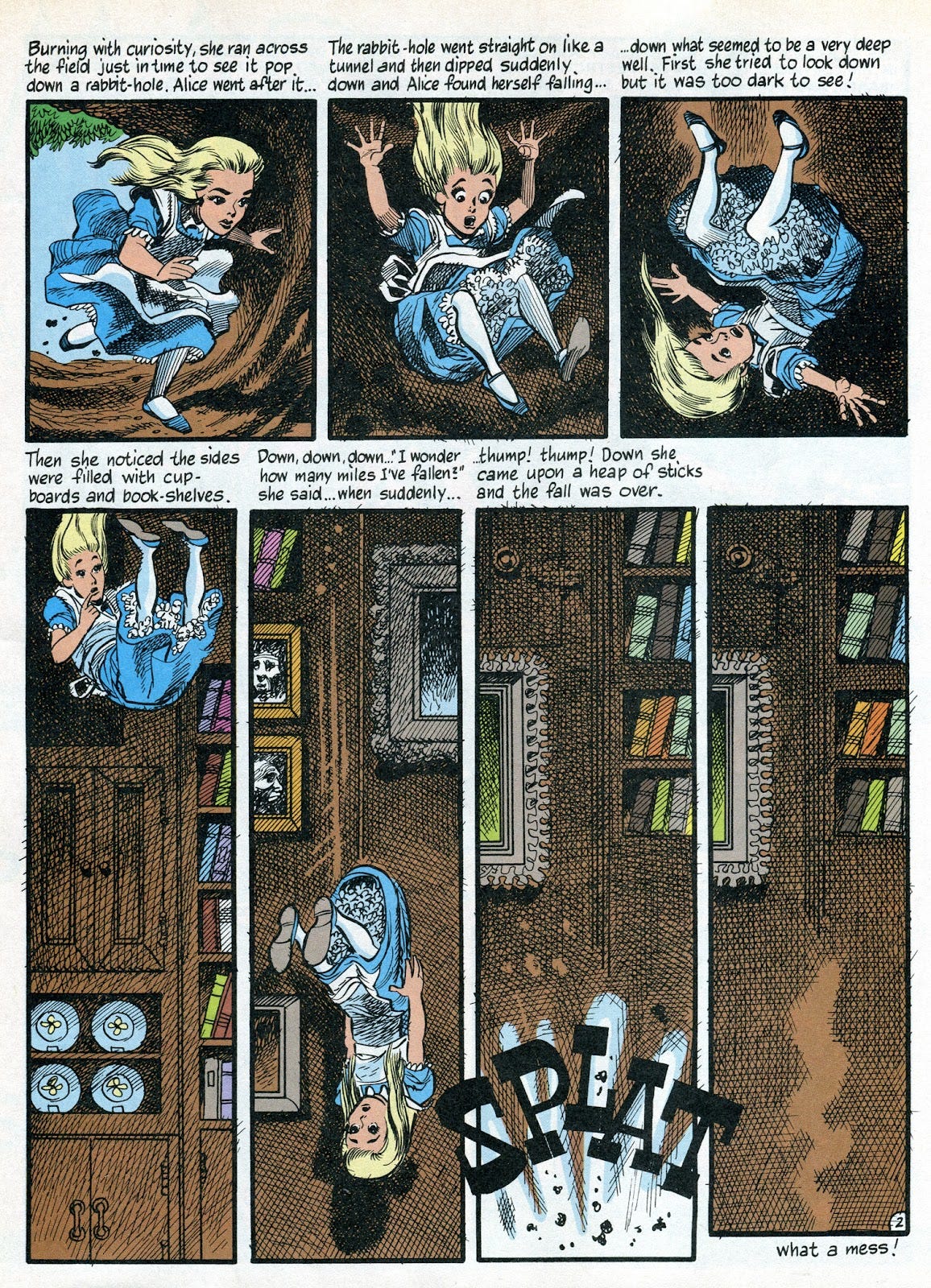 Where once we were a generation in the Linklater sense:
"I think the cheapest definition [of a slacker] would be someone who's just lazy, hangin' out, doing nothing. I'd like to change that to somebody who's not doing what's expected of them. Somebody who's trying to live an interesting life, doing what they want to do, and if that takes time to find, so be it."[17]
And striving to:
...attain a realm of activity that runs parallel to [our] desires, by abandoning cultural norms in terms of career and authority.
We suddenly found ourselves here as Rosie Spinks writes:
"…somewhere in the early 2000s, the slacker of popular culture lost ground to the striver. I am not immune to this thoroughly aspirational mindset, and you probably aren't either. Whether we have side hustles, personal brands, gig economy jobs, or entrepreneurial leanings (I've had all four), to survive in the modern economy is to aspire to something much greater than what we are."
In the process, we lost the idealism of slacker culture and I want to help bring it back. Throw away the dictionary definition of slacker or slacking and tap into what Tom Hodgkinson is doing with Idler (combining 1990s slacker culture with pre-industrial revolution idealism as spearheaded by a series of essays Samuel Johnson published in 1758–59. And also what Robert Wringham and friends did with The New Escapologist.
I haven't totally flushed this out yet, but I suspect it will continue to unravel itself in these notes and on the blog and twitter and Instagram and such like.
--
Woman catches terrifying monster fish emerging from bottom of lake with her bare hands
When I first saw this headline in The Sun, online, I thought ok clickbait, but I couldn't resist, which I guess is the nature of clickbait. So I did as I was influenced to do...I clicked.
It was a real girl, with her arm down a real giant catfish's mouth. She's 23, from Alabama, serious southern accent, and all of 5 feet tall. Her name: Hannah Barron.
My next instinct, driven solely by my maleness, was thinking - hot girl, wanna be Instagram influencer, looking for an angle or niche that's different from the fitness models and the fashion models scrambling for likes.
My curiosity got the better of me and I took a deep dive into Hannah's profile. And guess what? She is a real deal country girl - she hunts, fishes, noodles, just like her bio says and she's been doing it, from the looks of it, since she could walk:
Credit: Instagram/hannahbarron96
If you've never seen noodling before, it's an interesting way to catch catfish. Essentially you stick your arm into a catfish's hiding hole until you "get bit". Check it out. It's pretty wild:
My conclusion: Hannah Barron is smart and authentic. She's compelling to watch. I would classify her channel as AWOL - a way of life channel (Caution: if you don't like hunting, fishing, or guns, probably best not to visit her stuff (it's all about those things)). You can't fake that. She has more pictures of her covered in catfish blood and hog guts than she does of her in makeup.
For your musical intermission:
On my reading list this past week:
Note: I saw Hamilton in London on Saturday, but I haven't fully unpacked it yet so I will write about in another note or on the blog. My top-line thoughts: It was awesome. I loved the remix of Hamilton's story. What a clever dude that Lin-Manuel Miranda is.
Oh and I nearly let this escape me. MTV turned 38 a few days ago. I must make a playlist of all of my favourite MTV video from the early 80s.
Alright, I'm going to skip on up outta here now. I'll catch you out on the social web.
Peace out,
Clay
Word of mouth is the best way for independent artists to get their work out into the wild. If you like The Coach's Notes, please share it? New folks can subscribe here.