The way out is through
The Coach's Notes #54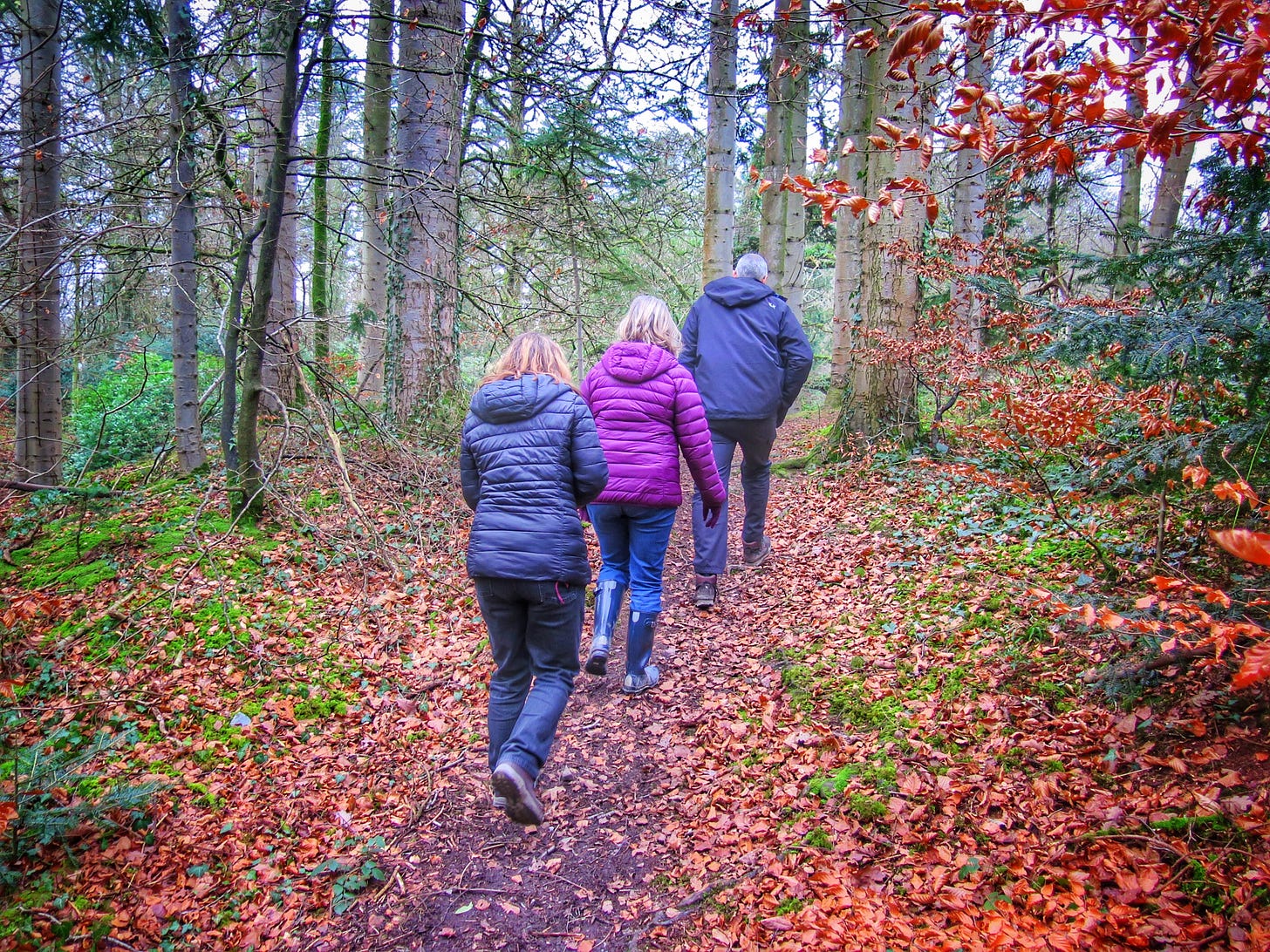 Hey, it's 2020 and I'm back in the game with the Coach's Notes. It's been a while, I know.
But here I am, back with you and bringing you the more traditional round-up style, curated hypertexted adventure format where I share with you the things I've been reading, thinking, seeing, hearing and experiencing on my learning journey.
I'm in Trawsgoed, Wales as I type this and it feels good to be, 1) on the road again, and 2) actually cranking out another issue of the Coach's Notes to send to you.
In preparation for what I want to do in 2020, I've revamped the Coach Clay website. I'm calling it an eAcademy because I want it to grow into a community of learning where not only me but also you and others share the things that you've been learning about on your individual learning journeys.
While I'll be blogging there (of course), the main focus is on learning experiences in the form of micro-learning courses.
The theme of the site is primarily personal development and personal growth and being a better human (because that's what I'm about). The topics will mirror what you might find on the Wheel of Life:
Mind and Meaning

Health and Fitness

Productivity and Performance

Fun and Recreation

Personal Growth

Higher Self and Spirituality
I might do something separate for leadership and impact.
Because I want this space to be a place for people who are truly passionate about learning and personal development, I'm making it an invite-only community, meaning you'll have to be invited to join the community by someone who is already a member.
It's going to be a 3-tiered site:
Tier 1 - open access to whatever is posted on the blog.

Tier 2 - become a member of the community (the only cost is your email), here you'll have access to more stuff - audios, videos, and free micro-courses.

Tier 3 - a low monthly subscription fee (something on par with the cost of a cup of coffee), no lock-in fee (come and go as you please). At this level, you'll have access to everything, including e-learning courses, some level of personal and group coaching and live workshops.
For now, the site is open access. Shortly, I'll be introducing Tier 2.
If you want an invite, drop me an email and I'll get you sorted out with an invitation to join the community.
---
Here are My Notes for this week
My intention words for 2020 are Wisdom, Connection, and Personal Growth. I've added a 4th word at the last minute (on my drive to Wales) and that is Play. If you want to know a little bit more about my intention words and why I set intention words instead of New Year's Resolutions, then listen to the latest episode of our podcast, where Sarah and I talk about the words we chose and why.
---
They tell me 'happiness is an inside job,' but too many of us place our happiness markers on external factors like people, places, and things - factors we have very little control over, which means our happiness then becomes a yo-yo affair.
For true lasting happiness, you have to turn inwards. Epictetus and the rest of the Stoics laid it out: focus on the things you can control (which is basically your own mind) and let the rest unfold as it will.
Focus on the great adventure that is the inward journey to self. Nothing else matters - really.
Here are some other things you may have forgotten about life.
---
I have my happy
This video works for me on so many levels - like the importance of staying true to your values and vision, never compromising the truth of who you are, and that if you source from the right place, your happiness is internally assured.
---
Stop whining! It doesn't help and no one cares.
---
Being steadfast in your vision but flexible in approach is a good mantra for success. As long as you have a clear view of where you're headed, there are many paths that can get you there. If one approach doesn't work, try another. Eventually, you'll get to where you were aiming to go.
---
What is the ultimate goal of life?
Some say reality is broken because we lack a unifying goal to which all of our decisions and actions play towards. Once upon a time (and still for a shrinking few) the ultimate goal was/is to get into Heaven or (if you're "an away from" person) to avoid going to Hell.
Back then, when people believed in a Heaven and Hell, the stakes were high. Make the right choices in life and get rewarded with eternal life and heavenly bliss. Make the wrong choices in life and get banished to Hell and tortured for eternity.
Think about it, if you really believed in a Heaven and Hell (eternal bliss or eternal damnation) would you still make the same choices you do now? Would you change the way you live?
And now that the stakes aren't that high, what's to be gained by living a virtuous life versus a life of debauchery?
from Book I, Paradise Lost:
So Satan spake, and him Beelzebub

Thus answer'd. Leader of those Armies bright,

Which but th' Omnipotent none could have foyld,

If once they hear that voyce, thir liveliest pledge

Of hope in fears and dangers, heard so oft

In worst extreams, and on the perilous edge

Of battel when it rag'd, in all assaults

Thir surest signal, they will soon resume

New courage and revive, though now they lye

Groveling and prostrate on yon Lake of Fire,

As we erewhile, astounded and amaz'd,

No wonder, fall'n such a pernicious highth.
---
Growth and learning take place when you're operating at the edge of your capacity.
---
Try it!
The way out is through examining and questioning your habitual ways of thinking, being, and perceiving. You can't create change if you continue to do the same things in the same way. If you're in a rinse and repeat cycle, you're stuck.
To get unstuck, you have to something different. And I'll let you in on a little secret, it doesn't even matter what you do different - change one thing in a system and it affects everything else in the system.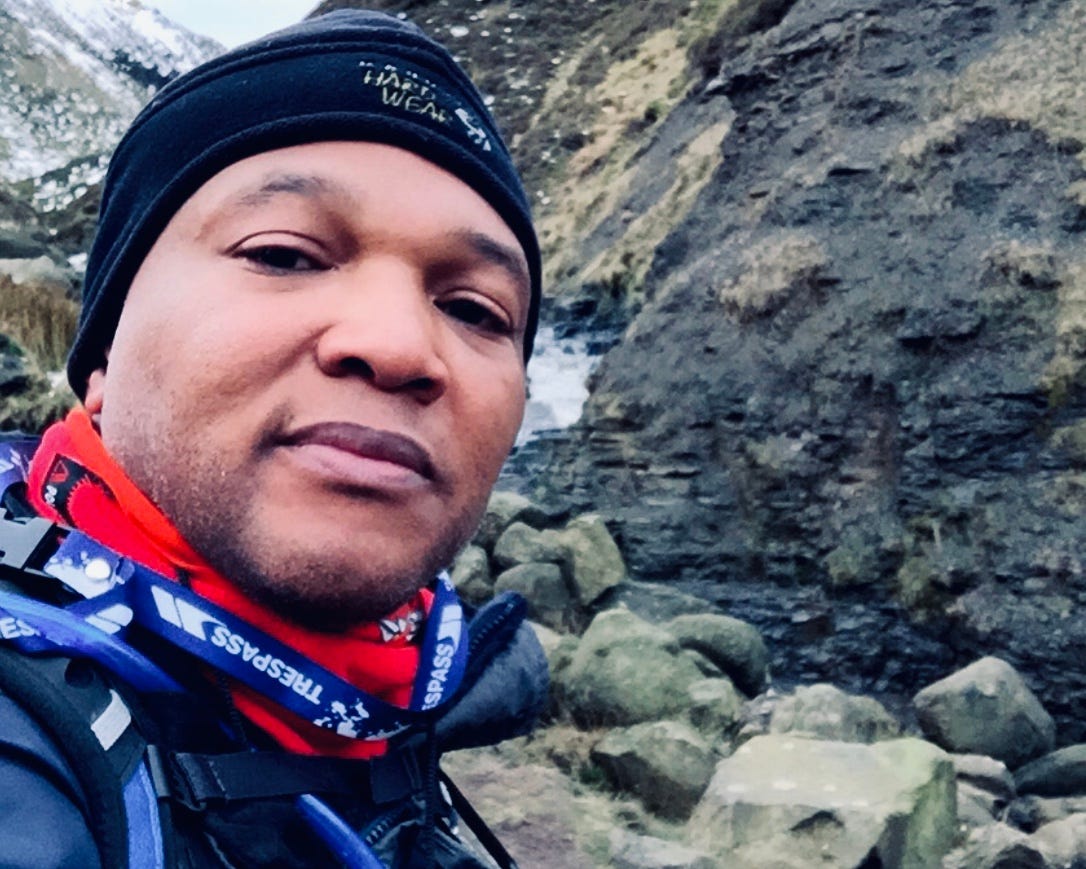 One of my favorite things to do is take a walk in a place I've never been to before. I think about my problem or the thing I want to change while I'm walking. Just by examining the problem in a different environment automatically causes you to view the problem differently. Try it!
---
Here's a super cool interactive exploration of Trust from Nicky Case, author of Adventures with Anxiety and We Become What We Behold. If you only have time to follow one link in the Notes today, check this one out: the evolution of trust, it won't disappoint.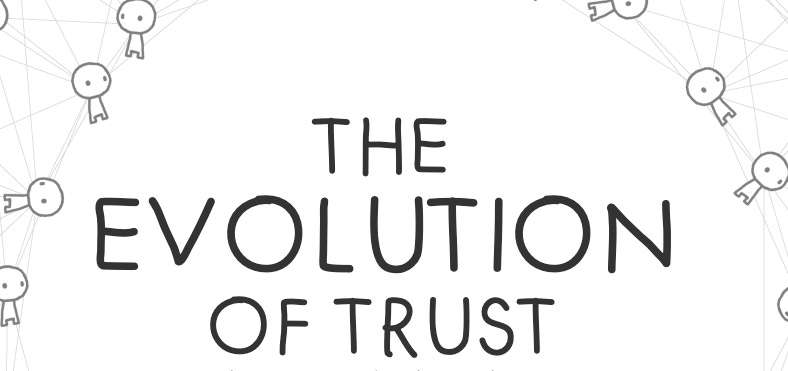 ---
Last Words
Alright, my friend, it's time for me to roll. I hope you've enjoyed reading the Notes as much as I've enjoyed writing them to give to you.
Until next time, go out and do great things,
Clay